We've had a little break from touring Peterloo, the last performance for 2019 was at Glossop labour Club and the next will be at Castleford Mill on January 17th.
Our last performance of Peterloo will be February 21st at Christ Church Ossett
We put together a post Christmas Red Shed Special featuring all our favourite characters including Wood Street, Larry the Cat, The Queen's Speech plus music and merriment.
 Meanwhile our next production is ready for the first read through. Its called SIC 
SICK is a multimedia docudrama. It is based on interviews and encounters with people who are disabled or have fallen ill-only to be tortured by a system that should support them.
Sic will make you angry, Sic will make you think
Sic will make you
Due to the current Covid 19 pandemic and restrictions

on live performances, we were in danger of losing this production completely so we decided to turn it into a video production.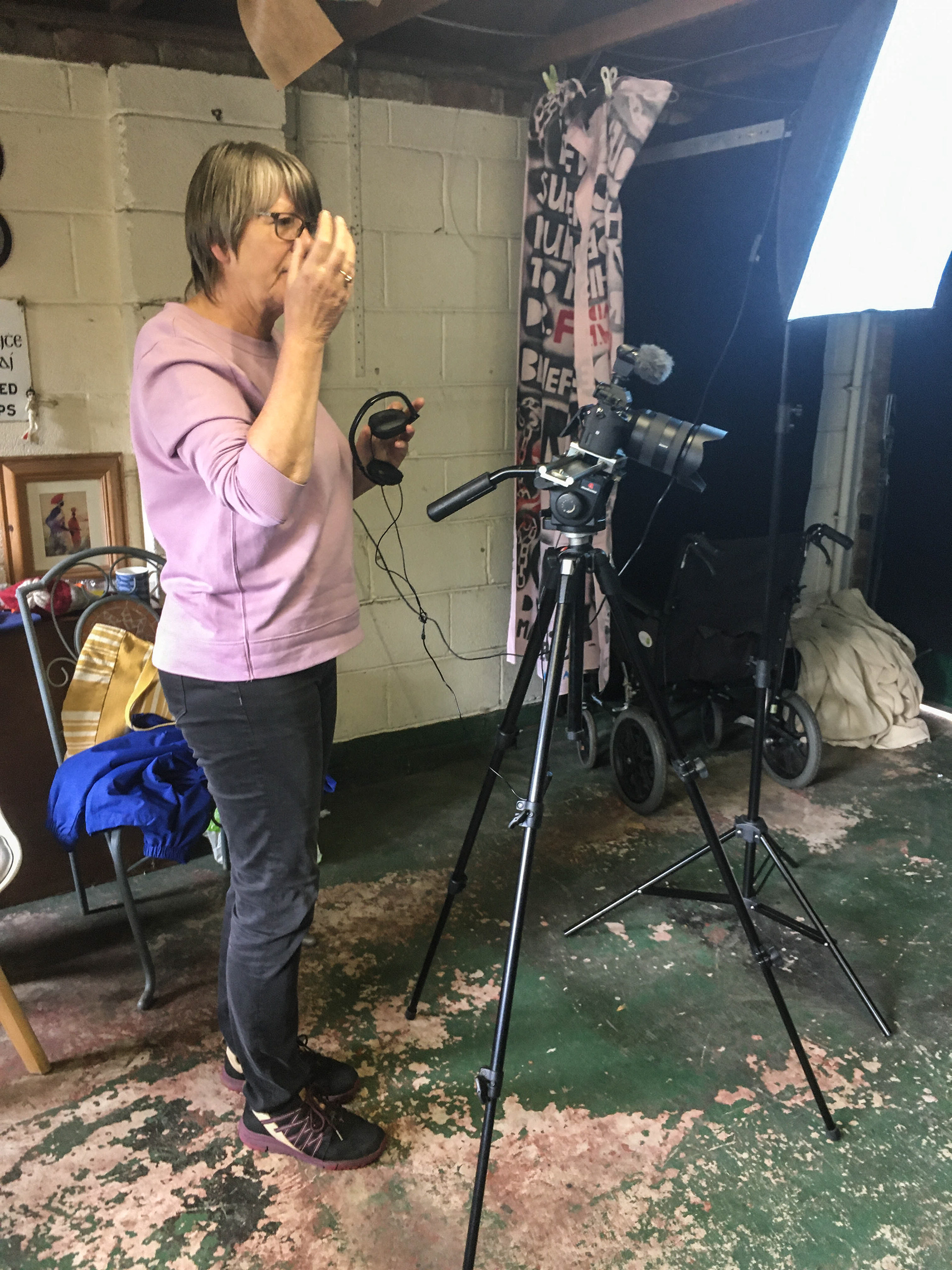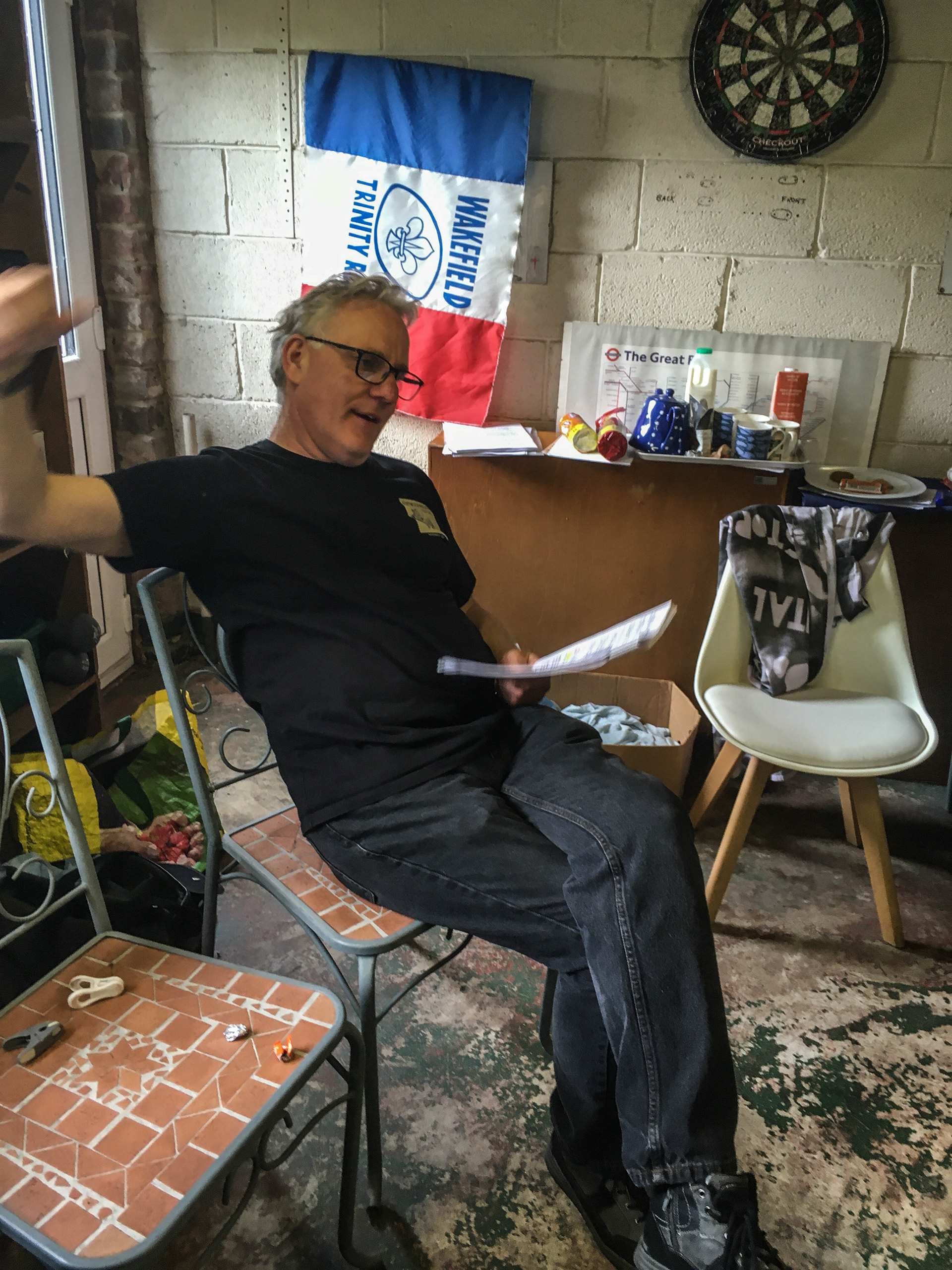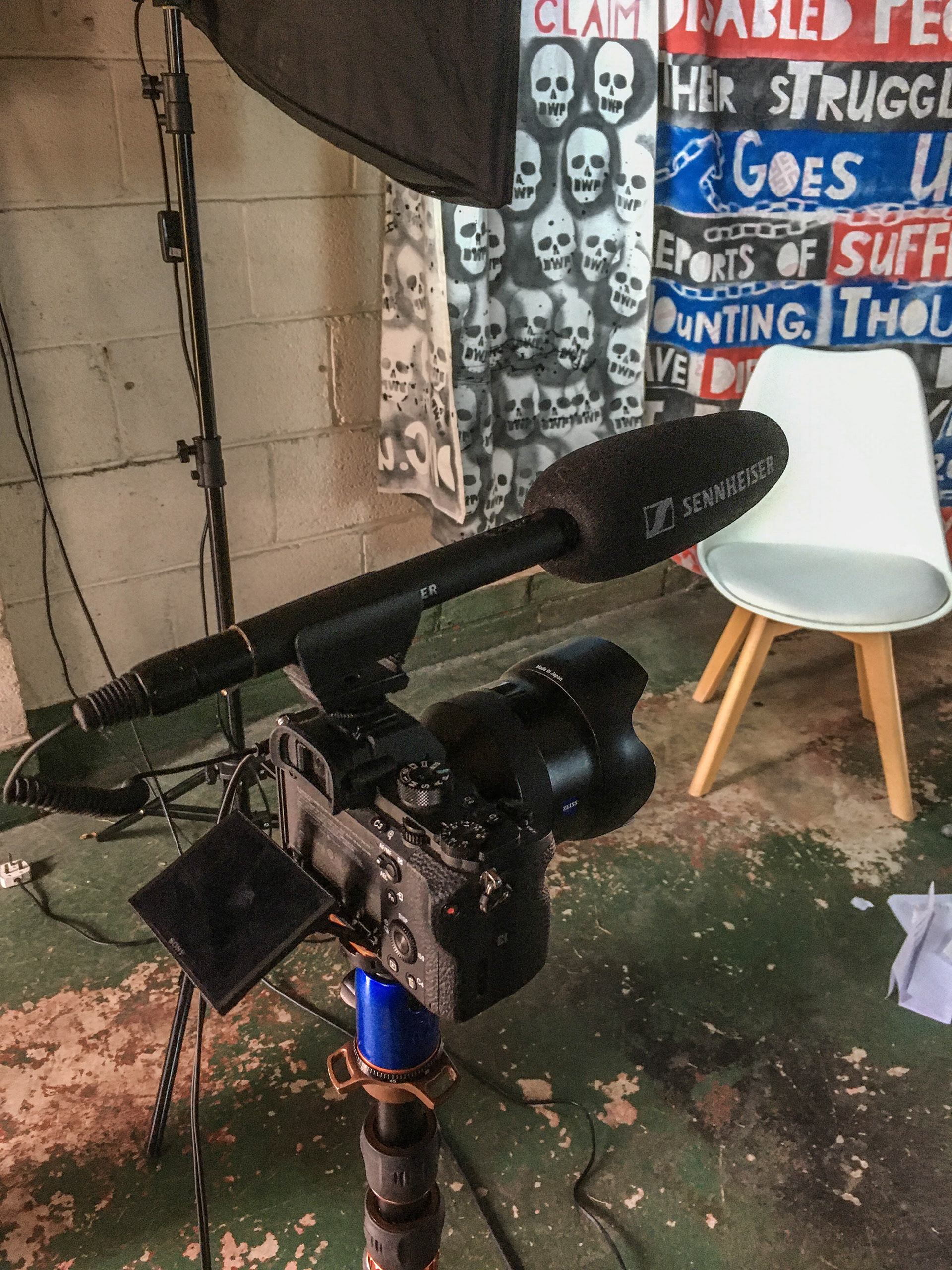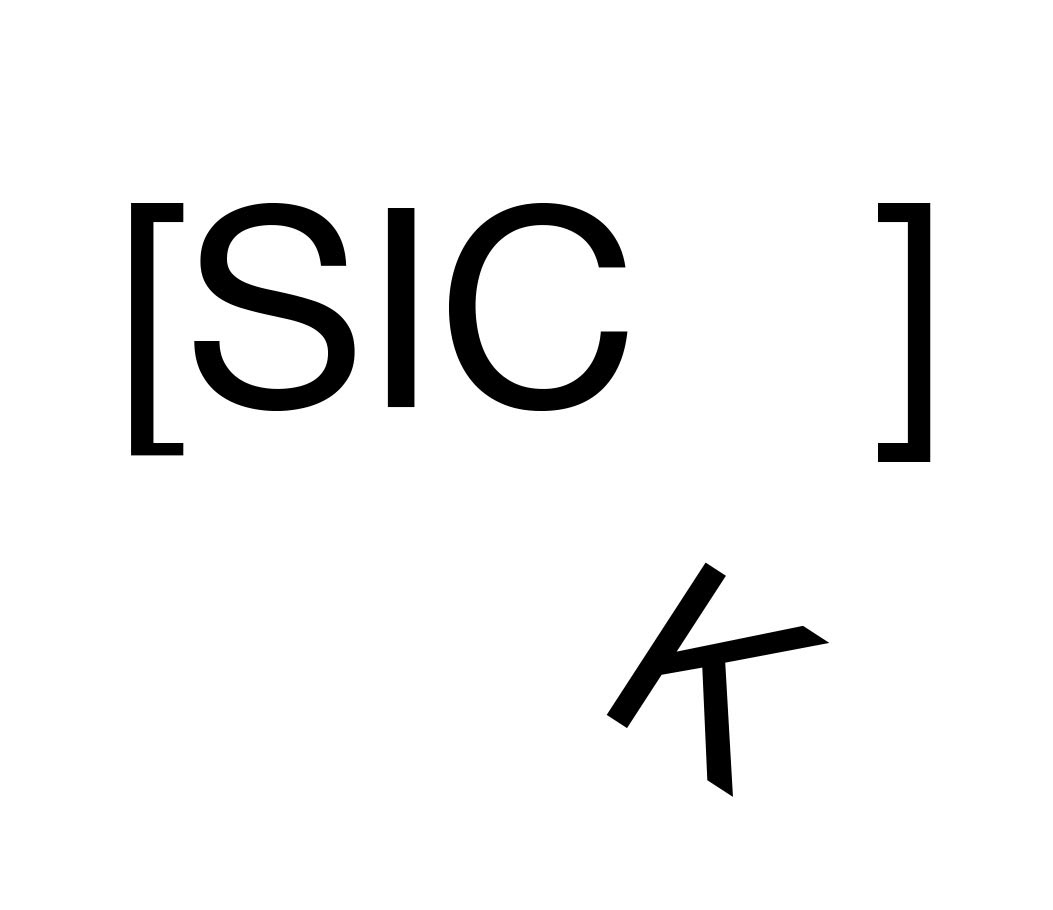 January 9th 2020
Pete reports:
11am A small group of us  meet at St Catherine's to read the play through with people who I interviewed. These folks are heroic in the way that they refuse to be beaten by the system and support each other and other people through such hard times. I was really concerned that they are happy with the way that SIC K tells their stories. It was a last minute request for us to go to the Church but a good group of Red Shed Players made it down and Leda, a volunteer read -in for us. The amazing thing was that Chris and Toni read their own parts! They were great and very positive about what we had put together. They updated us on a couple of the stories that their characters tell in the play.
Leda tells us that the DWP are looking to try to make it so that people cannot be supported in the Assessments - this sparks a passionate discussion about the way that such an unreasonable suggestion can be opposed.
7.30 we have an invited read-through at the Red Shed. At this reading we have more people who helped with the creation of the show along with people who support the Red Shed Players. The purpose is to make sure that people are happy with their representation, make sure that we have things factually correct and for me to see how an audience receives and reacts to the play. 
The Red Shed Players read really well and the audience are quite clearly gripped. we don't have all the songs and videos finished because we are still busy with 'Peterloo- the past lives in the present' but Dave's song fragments work well. 
I lead the feedback session badly, I should have asked for a good thing bad thing and a question,I think that I am worried about how dark the play feels and how it lacks any comedy. The discussion that follows is interesting - is it too dark? Are we fair to the Assessors ? Could it be run without an interval - what do we want the audience to do afterwards.
The people whose story we tell are very happy with it - even in this rough form. I am so very relieved . It feels as if we are dealing with an important subject matter in a respectful way - the challenge is now to develop it into a piece of drama that inspires rather than simply depresses the audience.
We are planning to do our first performances in June 2020 so we have time to get it right!
INTERVIEW WITH PETE HIRST
Interviewer
Peterloo has now finished its run what are your thoughts on the play
RSP : Because of the Network of Socialist pubs, clubs and people. The original idea was to prepare a short piece of drama to tour with the excellent 'Peterloo' display put together by Gwyneth Francis at Glossop Labour Club. The first half of the play was put together from contemporary sources, songs and extracts from the Masque of Anarchy and was intended to bring the display to life. It is essentially a multi-media history lesson.
Interviewer: The second half is quite different, set in a cafe and in modern times.
RSP : The second half put all the issues in a modern context and is much more naturalistic for the most part. It addresses how working conditions have changed , the decline of skilled jobs, casualisation, global warming and to some extent and treats the issues humour. It was important that the play wasn't entirely an historical piece- we wanted it to be a contemporary call to action.
Interviewer: Tell me a bit about the Red Shed Players, you are not the usual amateur theatre group.
RSP: The fact that the Red Shed Players are not professional actors is important to us - we term ourselves a Clarion Theatre Company because the Clarion Theatre groups  were made up of workers who are wanting to tell their stories. We were really pleased that at a few venues people said that they have been inspired to set up similar groups. Wouldn't it be fantastic  if there was a Clarion Theatre Movement where people dramatised  the stories that aren't getting told? Most established theatre is pretty trite, and middle class and amateur theatre seems to emulate that.
Interviewer: So what are the RSP doing that is different?
RSP: We are working class people telling the stories  we think need to be told in the way we want to tell them.
Interviewer: Are you funded?
RSP: No. Not at all. Unison kindly sponsored one performance in Wakefield and we gave  the money straight to the local foodbank.
Interviewer: How do you relate to mainstream theatre?
RSP: It's frustrating that the 'arts world' is so dominated by middle class values and a pretty patronising attitude towards what we are doing. They are so worried about modern local 'political' content that they find all sorts of reasons to deny our access to really good performance spaces that are standing empty in 'legitimate' venues.  Venues which, I might add, we are bloody well paying for through our taxes! We are local people telling stories from our community but we don't sit easily in their community programmes - because we are not doing Alan chuffing Aykbourne or re-hashing eeh by gum Godber.
Interviewer: Might it be that you don't reach their production standards?
RSP: We are sometimes a bit rough it's true - but that is because we are not professionals but that is also part of our charm. We work hard and are hard on ourselves if we don't get it right but I have seen much worse professional performances of plays that are devoid of thought or meaningful content. As Brecht put it, "Art is not a mirror held up to reality but a hammer with which to shape it."
Interviewer: Were you happy with the tour you did ?
RSP: Peterloo was performed at 13 venues across the north, it was well received, raised thousands of pounds and got people talking about politics -we met some fantastic people and we enjoyed ourselves performing and rehearsing. So yes, really happy and happy that we are still getting out there trying new things.
RSP: The clarion phrase 'fellowship is all' is really important to us. Capitalism seeks to drive wedges between people but doing things like this brings people together and is like an act of solidarity. John Ledger just helped so much in letting us use his artwork and Dave Hanvey is so clever at putting the films together( as well as singing and performing) people put themselves out to get an audience for us. Socialism is love.
Interviewer: What next?
RSP: Our next show is called "SIC K" which was inspired by Frances Ryan's book 'Crippled' is a multimedia docudrama based on interviews and encounters with people who are disabled or have fallen ill - only to be tortured by a system that should support them. It is mostly based on interviews with people we met through performing 'Peterloo' and we are really pleased to be supported by  Vince Law, whose 'DWP Deaths Make Me Sick' shrouds recording the deaths of people due to the the DWP will be displayed where we perform. We will be performimng from June 2020
"British compassion for those who are suffering has been replaced by a punitive, mean-spirited and callous approach …" UN rapporteur Philip Alsto
Performance Time approx 70 minutes
so we made a film of it instead