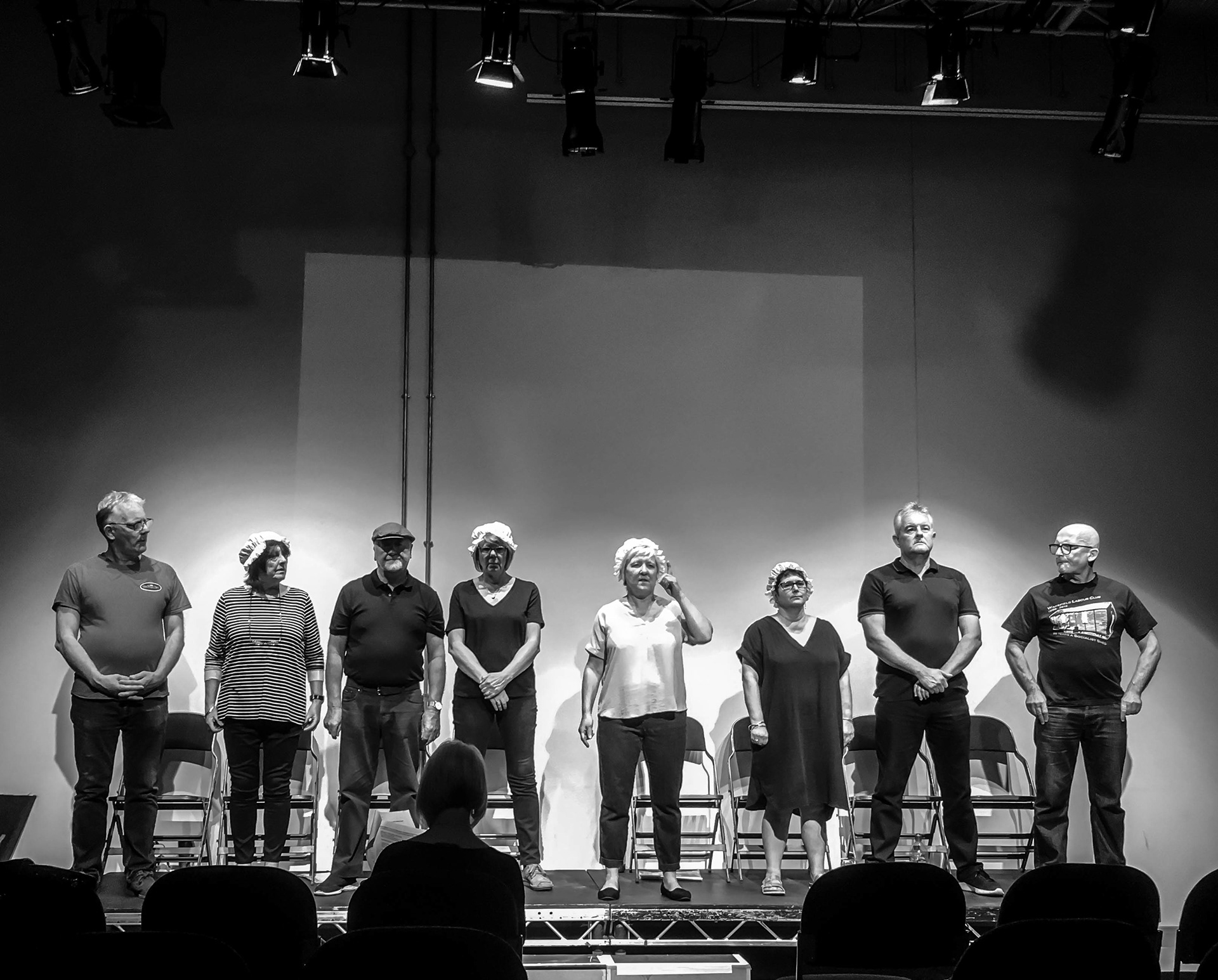 Our new production commemorates the 200th anniversary of the PETERLOO MASSACRE
"Peterloo- the past lives in the present" 
A weaver who fought at Waterloo for The Duke of Wellington returned to find his wages had been cut from 21 shillings to 12 shillings a week. Working families were starving due to a political elite which placed profit above people. Parliament voted Wellington a £400,000 thank you for defeating Napoleon.
In August 1819 at Peter's Field, Manchester, a peaceful demonstration calling for improved working conditions and democratic rights was met with cavalry charge and cold steel: eighteen people were killed, between four and six hundred were injured.
'Peterloo- the past live in the present' is a play in two parts.
Part one, 'Peterloo', is a dramatic presentation based on eyewitness reports, historic documents, poems and songs of the time. The performance includes short films by Dave Hanvey featuring the artwork of Barnsley artist John Ledger 
 Percy Bysshe Shelley's Mask Of Anarchy is used as an underlying poetic theme of reference in the first part.
The People's Anthem by Ebernezer Elliott, set to music and sung by cast member Dave Hanvey is used as a second poetic theme and also as the unifying bridge between the first and second half.
The Yeoman's song was researched using The Oxford Bodleian Library's collection of Broadside Ballads and set to a generic folk anthem.
 We use Harvey Kershaw's poem 
Peterloo, written in 1970, for the opening narrative.
Part two, "…the past lives in the present" is set in a present-day cafe where trouble is brewing along with the tea.